Skip to Content
5 Reasons to Choose a Denver Sprinkler Service for Your Lawn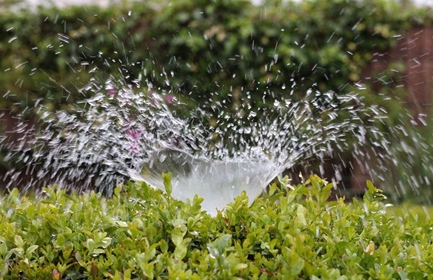 You may think dealing with a sprinkler system is more than you need. However, you could be wasting more time and money than you realize by not utilizing one, even with the smallest lawn. Your green space is worth the effort. It can provide so much for you in the long run if taken care of the right way. That's why you should choose Denver Sprinkler Service for all your lawn care needs.
Weed Prevention
You may have a ritual each spring of heading into the yard with a trash bag and a pair of gloves to rip out unsightly weeds at the root and clear your yard of invaders. But, what if you didn't have to do that and it didn't take toxic weed killers? A sprinkler system can help prevent weeds from germinating. Proper watering can help your grass and plants thrive, preventing weeds from taking root in your yard space and saving you a lot of work.
Save Money and Time
It's pretty simple: the less time you're watering yourself, the more time you have. Denver Sprinkler Service can install a discreet and effective sprinkler system in your yard. You can watch your yard stay hydrated and healthy without having to carve time out of your day to take the hose to the yard. A sprinkler system can also regulate how much water it's using, which means you're saving money on your water bill and helping the planet by not wasting resources.
Boost the Value of Your Home
A beautiful yard is needed to bump up your curb appeal. The work you put into your landscaping can pay off big time in the value of your home if you're hoping for your investment to pay off. If you're not yet ready to go into an entire re-landscaping job, watering your yard is a great start to ensuring that your yard is healthy and beautiful. That starts by calling Denver Sprinkler Service to discuss what sort of option you have for boosting the irrigation in your yard.
Help Your Soil
To create lasting positive effects for your lawn, you have to give it help at the source. Keeping your soil properly hydrated does wonders for your plants and grass without you having to do much more than turn the system on or program it. A properly hydrated lawn keeps nutrients and minerals abundant and helps your plant grow strong roots in healthy and giving soil.
Make Your Lawn All It Can Be
Ultimately, having a lawn is about having something beautiful right outside your door. When you look out, you want to see a luscious green lawn for your family to admire and an inviting place for your guests. No matter how much work you do on flower beds or paving, it all starts with watering. If the hydration of your yard is off, then nothing can grow and flourish and no amount of landscaping can hide a yard in need of love and care.