Skip to Content
Residential Sprinkler Repair & Installation in Denver, CO
Energy-Efficient Sprinkler Repair & Installation
Keep your grass, plants, and trees healthy all year with a superb residential sprinkler system. For over 25 years, Colorado Sprinkler Service has provided Denver, CO with residential sprinkler repairs and installations. From designing a custom sprinkler system to meet your needs to regular repair and maintenance, we're here for you. Our modernized approach to energy-efficient, eco-friendly irrigation and sprinkler systems ensures your yard is healthy throughout the year without wasting water. Our new sprinkler systems come with a 5-year complete parts and labor warranty, and we also offer a 1-year warranty on all repairs.
Comprehensive Residential Sprinkler Services
Our team offers comprehensive residential sprinkler services, including: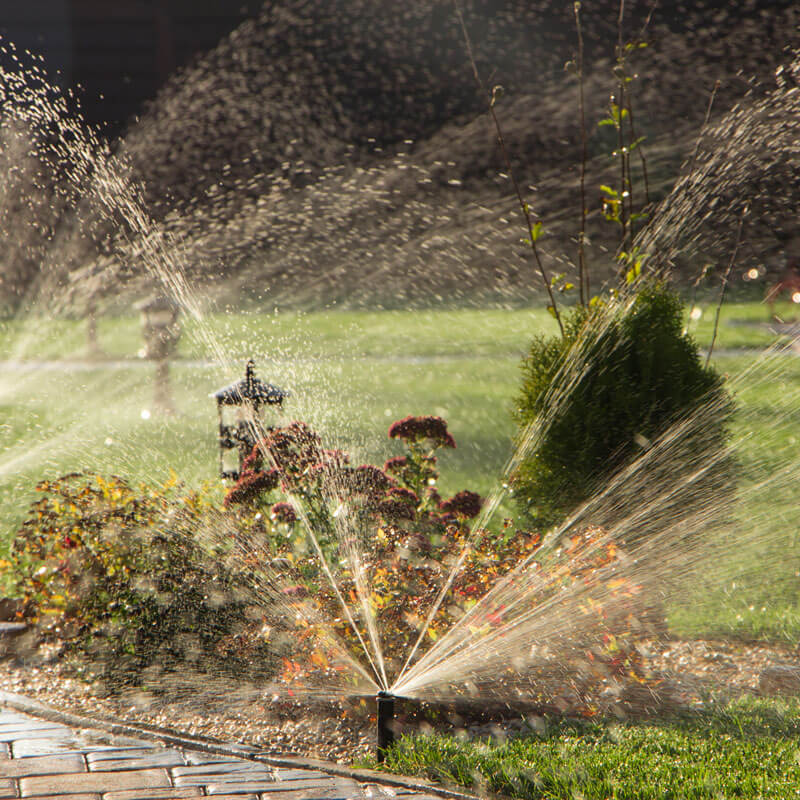 System Activation
Activate the system.
Program the controller.
Adjust all heads for proper coverage.
Troubleshoot
A trained technician will find the problem.
Determine the source of the problem.
Show you the solution to the problem and repair.
Repair
No problem too big or too small.
Fully stocked trucks with parts for all major brands.
All repairs come with 1-year parts and a labor warranty.
Trained techs will inspect the system for water inefficiencies.
Utilize the latest technology to maximize savings
Winterization
Turn off the water in the system.
Purge system of water using compressed air.
We'll repair the system for free if the system freezes after service.
Residential Sprinkler Installation Considerations
Our professional team of experts takes into account specific considerations when installing your residential sprinkler system, including:
Pressure –The pressure of your sprinklers affects the power. Your sprinkler system needs to be carefully regulated to help maximize efficiency and not overpower pumps.
Valves –Solenoids are the valves that regulate the zones in your yard, allowing water to enter the zone and shut off after a specific amount of time.
Tree Roots –A tree root can be challenging for a carefully mounted project, so it's important to assess the area for roots before placing your lines and heads.
Sprinkler Heads –Fixed and rotary heads release different amounts of water. It's important not to mix these types of heads or you may face large issues.
Rain Sensors –Rain sensors help conserve water and over-saturation of your yard.
Aim – We'll consider the area where your sprinklers will be spraying their water to ensure you aren't watering the sidewalk.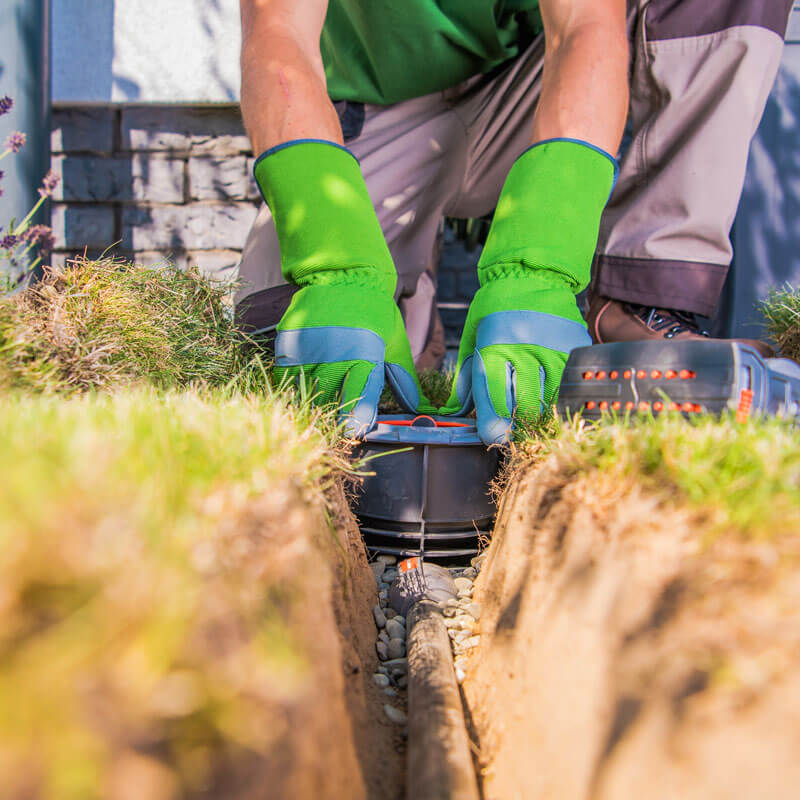 Signs It's Time For A Sprinkler Repair
After installing your sprinkler system, we'll be here to continue education about your yard maintenance. Some of the most common signs you may need to call us for sprinkler repair include:
Loss of Water Pressure – If your sprinkler starts pumping less water than normal, you could have a blockage or rupture in the system.
High Water Bill – A leak in your sprinkler system may lead to constant water loss causing your water bill to skyrocket.
Uneven Watering – You may notice parts of your lawn are getting adequate water while other areas are dead.
Sputtering Heads – If your sprinkler heads are stopping and starting, there could be a problem with your valve pressure or the hardware.
Choosing Colorado Sprinkler Service
Our technicians have over 50 years of combined experience, so there's no surprise we've won the "Best Of Award" two years in a row. As members of the Irrigation Association and a Rain Bird select contractor, we're proud to serve the area with the highest quality residential sprinkler installation and repair services. We know how important it is to maintain a healthy lawn throughout the year. We offer a, including weekends. Our customer service team is dedicated to finding the right time for installation and sprinkler repair, so we offer a variety of convenient appointment times. Our technicians work fast and efficiently, so your residential sprinkler system will be repaired or installed in a time-saving and cost-effective method.
For a Free, No-Obligation Quote, Contact Us Today