Skip to Content
Retaining Walls And Pavers in Denver, CO
Denver's Choice For Outdoor Living Spaces
Bring the party to your yard with the beauty of custom retaining walls, paver patios, outdoor living spaces, and fire pits. Colorado Sprinkler Service designs custom retaining walls and pavers in Denver, CO to fit the space and feel of your yard. We use high-quality pavers and blocks made by Borgert to ensure durability and craftsmanship. For over 25 years, we've guaranteed our workmanship and taken the utmost care to install all products to manufacturer specifications.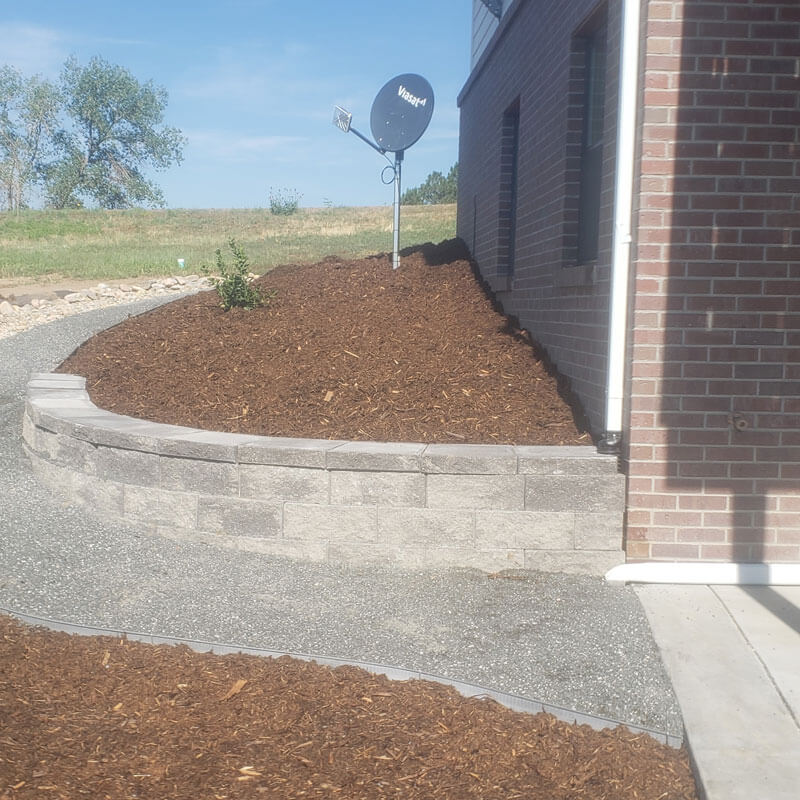 What Are Retaining Walls?
A retaining wall is a perfect solution for the form and function of any yard. The structure supports the soil if your yard is on a hill or slope, helping to prevent erosion and providing a water outlet. Retaining walls boost curb appeal and help protect your home's foundation as well.
Types of Retaining Walls
We'll help match your retaining wall with your home's style and aesthetics. The most common types of retaining walls include:
Concrete Block – We'll help you find the perfect color, shape, size, and style of concrete block to compliment your landscaping features.
Stone – Natural stone like quartz, limestone, or bluestone is an excellent selection for a retaining wall.
Pavers – Pavers are the most popular selection for retaining walls because they're offered in various colors and sizes to meet the style of any yard.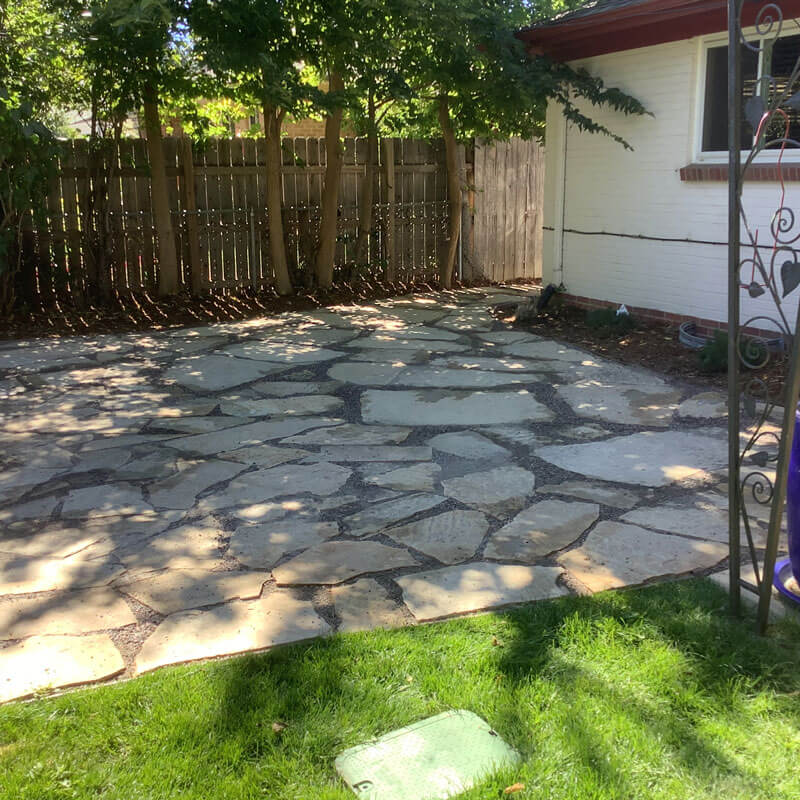 Retaining Wall Design
We'll help you choose the best retaining wall design to complement the look and feel of your yard and home. The basic shape of the wall, including if it's linear or serpentine, is a critical choice for your final product. If safety conditions allow, we can divide the wall into shorter segments that will be safer for children and pets. We want you to be happy with all of the design choices, so we'll go through all of your choices before finalizing the design.
What Are Paver Patios?
A paver patio offers a gorgeous area for relaxation and entertainment. We offer multiple color and style options for your convenience. You can add benches or a firepit to boost the feel of your outdoor living space. Paver patios are the perfect addition to any type of yard.
Paver Patio Ideas
There is a lot more to pavers than throwing out some stone and calling it done. A paver patio can boost the backyard into another realm. Many people love using concrete pavers for their variety of sizes, colors, and shapes. You can also apply textures and finishes to the concrete, including aggregate, stamping, and faux finishes. If you have local stone options, they are a great way to bring a specific feel to your paver patio. Options like flagstone, cut stone, and veneer stone are wonderful choices for your outdoor living area.
Colorado Sprinkler Service's Premier Projects
Colorado Sprinkler Service takes pride in creating your retaining walls and paver patios in Denver. We understand most people don't walk into our office knowing how to design the perfect retaining wall, so we ensure the highest quality of customer service to help you. Our top-notch team will help you with your retaining walls, pavers, sprinkler installation, landscaping, and more. We're your go-to place when you want to boost the look and feel of your yard.
Contact Colorado Sprinkler Service Today!
Without retaining walls, the Rocky Mountain weather can wreak havoc on hills, causing erosion that can affect your home's foundation. Colorado Sprinkler Service will help design retaining walls and paver patios that meet the needs of your home. Contact us today to get a free quote!
For a Free, No-Obligation Quote, Contact Us Today