Skip to Content
Stunning Holiday Lighting Displays in Denver, CO
Rejoice in the holiday season without the risk and hassle of installing and removing your holiday lighting display. At Colorado Sprinkler Service, we offer impressive holiday lighting installation and removal services for homes and businesses throughout Denver, Colorado, and the surrounding communities. When you choose an award-winning professional to install your holiday lights, you'll feel confident your lighting display will look fantastic well after the holiday has passed. Our experienced professionals use high-quality LED lighting to complete our project for vibrant and exciting displays that are affordable. If you want to be the talk of the town, contact us today to schedule your free estimate.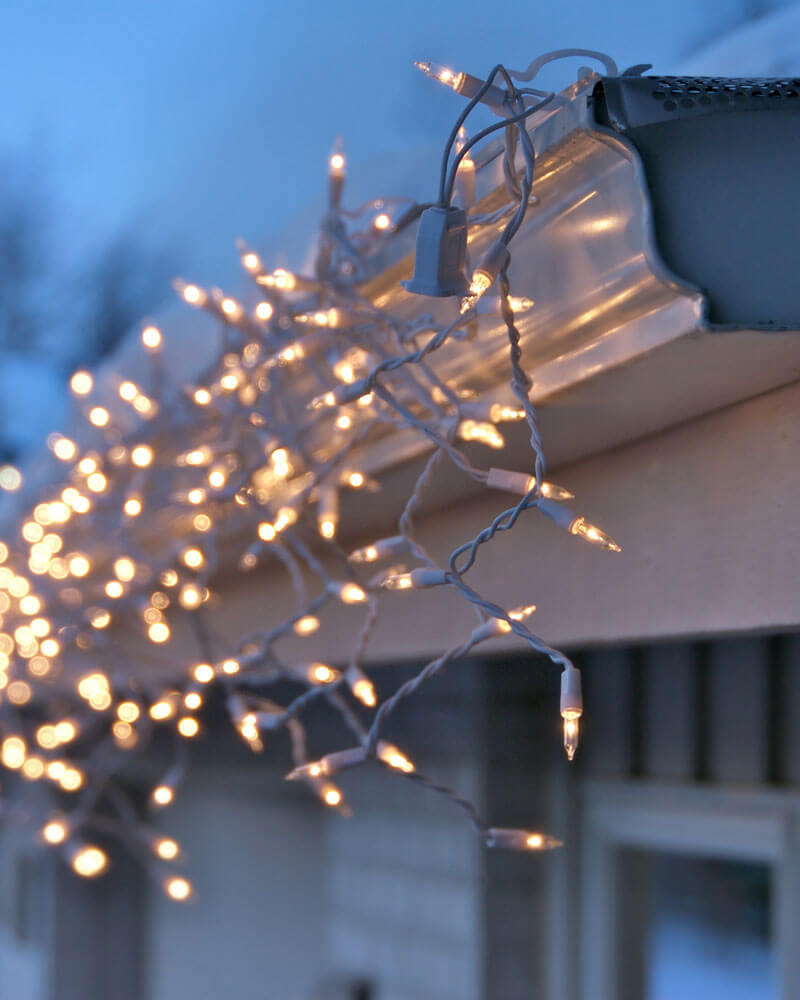 What Are the Benefits of a Professional Holiday Lighting Display?
Home and business owners enjoy installing holiday lights to celebrate the season. However, there is a significant risk involved in completing the project yourself. At Colorado Sprinkler Service, our team has the necessary experience, lighting products, and equipment to complete any size commercial or residential holiday lighting display. As your full-service team, we take the challenges out of finding the right lights and the hassle of installation. There are numerous benefits to choosing us for your holiday lighting display.
Avoid Injury Risk – Whenever you're climbing up ladders or walking on a roof, there is a risk of significant injury. When you choose a professional for your holiday light display, you'll avoid potential injury.
Prevent Property Damage – Improper lighting installation can damage your property's roof, eaves, and fascia, which can lead to significant repair costs. Our professionals can install your lighting display without damaging your property.
Custom Display – We offer completely customized holiday lighting displays. We cut light strands to perfectly fit each section of your home for a fantastic final product.
Energy-Efficient Displays – Our LED lighting solutions ensure that your home will be lit for the holidays without drastically increasing your electricity bill.
Transform Your Home or Business With a Holiday Light Display
Whether it's a family tradition or you're just providing joy to your neighborhood, holiday light displays create lasting memories. At  Colorado Sprinkler Service, we can plan, install, and remove your holiday lighting display. Once the display has been removed, we'll leave you with labeled and mapped light strands for your use. Contact our team today to schedule an installation before the next holiday. Get a free estimate now.
For a Free, No-Obligation Quote, Contact Us Today