Skip to Content
Sprinkler System Winterization in Denver, CO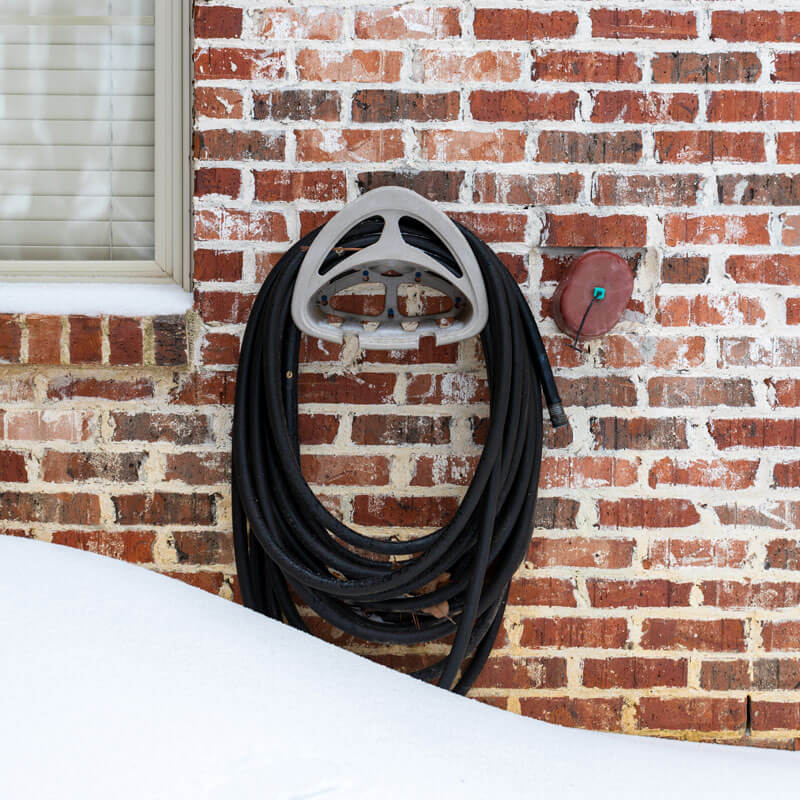 Pre Winterization Steps
Turn off water
Open test cocks
Let water drain
Open larger valves
Quick cycle the system
Cover your backflow preventer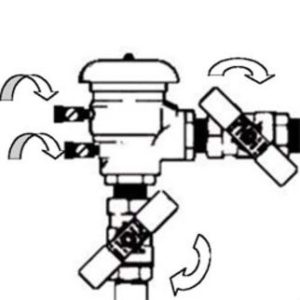 Follow These Steps for Winterization
If a freeze is predicted to come before your scheduled blowout, follow these steps to protect your sprinkler system until we arrive to winterize your sprinkler system.
Step 1 – Turn off the water to the sprinkler system. This is either a valve in the basement or crawls space, or a valve outside that is underground a needs a long key to turn on and off.
Step 2 – Open the test cocks on the side of the backflow preventer using a screw drive open so the screw head is at a 45-degree angle. (these are the two smaller outlets on the side in the picture). Water will drain out of these.
Step 3 – Turn the larger handled valves so that the valves are sitting at a 45-degree angle (shown in the picture).
Step 4 – Run your system through a quick cycle using the controller. This will relieve water pressure and allow more water to drain.
Step 5 – Cover your backflow preventer with a blanket or towel and slip a trash bag over the top, this will insulate and protect your backflow preventer.
System Activation
Activate the system
Program the controller
Adjust all of the heads for proper coverage
Troubleshoot
Trained technician will find the problem
Determine the source of the problem
Show you the solution to the problem, and repair
Repair
No problem too big or too small
Fully stocked trucks with parts for all major brands
All repairs come with a 1 year parts and labor warranty
Water Efficiency
Trained tech will inspect system for water inefficiencies
Recommend solutions to save water, and money
Utilize the latest technology to maximize savings
Winterization
Turn off water to system
Purge system of water using compressed air
Guaranteed service! Once we complete the service if the system were to freeze we'll repair it for free.
For a Free, No-Obligation Quote, Contact Us Today